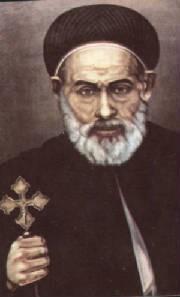 OUR NAME
We get our name from St. Abraam (Father Boulos Ghobrial) of the Coptic Orthodox Church. Father Abraam opened his heart and home to the poor and became known for his compassion and empathy.
OUR CLINIC
By the Grace of God, Anba Abraam Medical Clinic opened in December, 2011.
¨
Our goal and mission is to offer affordable medical care to everyone (insured and uninsured). People with low income or inability to pay (insured or not) can communicate this to the front desk and be seen at no charge.
¨ We hope to educate everyone about insurance policies (Private and Government).
¨ It is our hope to share the Love of God with every person who enters the clinic.
OUR DOCTOR
¨ Youssef Tawfik, MD is a board certified (twice) Internal Medicine specialist.
¨ He is able to admit patients to all depts. (Including ICU) at Centennial and Southern Hills hospitals.
¨ We treat all patients and refer those who need specialty care (for example: Neurology, Orthopedic, Cardiology, Gastroenterology, and others).
OUR SERVICES
¨ We administer injections in office (antibiotics, pain medication, etc.).
¨ We perform simple procedures in office:
¨ Withdraw fluids from abdomen, chest, joints, etc.;
¨ Remove skin tumors, cysts, warts.
¨ Open abscesses.
¨ Simple wound repair.
¨ We accept all major insurance policies.
PRAY FOR US.